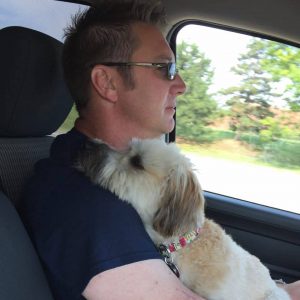 Why You Should Hire Jeremy Rinehart Dog Training
I'm Jeremy Rinehart, and I'd love to help you and your dog become the perfect match. I've been training dogs and horses since I was a kid, and there's one thing I know: each animal has its own personality and potential. If you're struggling to understand your dog's behavior and need some help with communication and training, I'd love to work with you to develop a positive and rewarding relationship with your pet. Here's what you should know about me: I'll teach you how to properly communicate with your dog, and I'll help your dog respond to your communication with appropriate behavior.
To be pliant is to be flexible and adaptable, no matter what the situation.
Every dog is different and therefore our training programs differ for each dog. Jeremy Rinehart's mission is to help your dog find realistic solutions through positive reinforcement training. We aim to teach and coach dogs to communicate their needs and expectations while improving their overall relationship.
Aggressive Dogs / Behavioral Issues